Psychedelic Comedy Banquet
Saturday, April 22, 2017
Oakland Marriott City Center, Grand Ballroom
7:00 - 11:00 PM
SOLD OUT • WATCH VIDEOS
Explore the lighter side of psychedelic science with an evening of fine dining and unique performances from nationally recognized stand-up comics, plus music, addresses from conference hosts, and more.
Please arrive promptly. Seating is not reserved, and is first-come, first-served.
Featuring:
DUNCAN TRUSSELL
Host of the Duncan Trussell Family Hour, Duncan is a fixture on the Los Angeles comedy scene and a regular at the legendary Comedy Store. Duncan is also a recurring guest on the Joe Rogan Experience, and co-hosted the popular Lavender Hour podcast with Natasha Leggier.
SHANE MAUSS
Shane Mauss has been a comedian for twelve years. Nine years ago, he won an award for Best Stand-Up at the HBO US Comedy Festival and became a fulltime national (and sometimes international) headliner. Since then, he has appeared on Jimmy Kimmel, Showtime, five times on Conan, and had specials on Comedy Central and Netflix. Shane is currently hosting a hilarious journey through the stigma, history, laws, and science of psychedelics in his nationwide tour, "A Good Trip."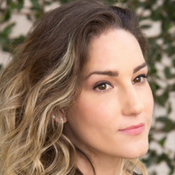 ADRIENNE AIRHART
Adrienne Airhart is a former professional dancer turned writer and stand up comedian. She opened for Patton Oswalt who subsequently described her as, "Hilarious... and disturbing!" — a description she takes seriously as a dark comedian, delving into the world of psychedelics as alternative treatment to her PTSD. Gasps precede laughs with her stories, and that visceral reaction is what keeps her getting on stage time and again.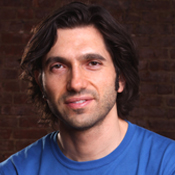 ADAM STRAUSS
Adam Strauss's work has been called many things, mostly adjectives. The New York Times said The Mushroom Cure, Adam's true account of his attempt to treat his severe OCD with psychedelics, "mines a great deal of laughter from disabling pain." Time Out New York called it "riveting... a true-life tour de force" and named it a Critics' Pick. Adam won the New York Fringe Festival's Overall Excellence Award for Solo Performance and the Leffe Craft Your Character storytelling competition. He's lost too many things to mention here.
GIULIA ROZZI
Giulia Rozzi is a comedian, writer, and actress described by Paste Magazine as "an intelligent, perceptive mind that's almost painfully aware of the foibles bound up in modern day living, Rozzi spins that awareness into an amusing perspective." She's been seen on Comedy Central, TruTV, The Jim Gaffigan Show, Vh1, MTV and more. She's the co-host of the popular relationship podcast Hopefully We Don't Break Up and host of the monthly Brooklyn comedy show First Set. Her highly acclaimed solo show Bad Bride ran for eight months at the Upright Citizens Brigade and toured the US and UK. As a writer Giulia has worked on MTV's Girl Code and Silent Library, Bravo's Odd Mom Out, and TV Land's Younger. Her album True Love was released in February.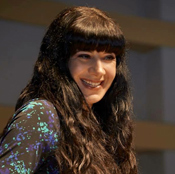 RACHEL KANN
TEDx poet Rachel Kann has been featured on Morning Becomes Eclectic on NPR and as The Weather on the podcast phenomenon, Welcome to Night Vale. She's performed from Amazon Convergence to Women's Visionary Congress to The Nuyorican Poets' Cafe to Disney Concert Hall with people like Marianne Williamson and DaKAH Hip Hop Orchestra. She is a shamanic apprentice in the Shipibo lineage and is completing ordination from Kohenet Priestess Institute.
ALLISON WILENS
Allison believes laughter is a powerful, entactogenic medicine that should be injected into as many situations as possible. She has been described by some as "not a doctor" and "unqualified to offer medical advice". Allison wrote, directed, and performed with sketch comedy group, Major: Undecided, for several years. She has been seen standing up in Boston and Santa Cruz and is a writer and director of comedic shorts using a variety of mediums. In 2016, Allison had her voice acting debut in one of these shorts, the psychedelic, existential animation Leeches in a Jar. She is presently serving as Clinical Study Associate for MAPS Public Benefit Corporation.
MATT NEAL
Writer. Comic. Drummer. Dad. Matt Neal has been a fan of comedy since his very irresponsible parents let him stay up late to watch Saturday Night Live when it first aired in the late 70s—he was three. He's been hooked ever since and finally started performing in 2012. He has also been playing the drums since the age of 8, touring the eastern seaboard and recording for years with Mariner Nine. Matt produces two monthly comedy shows in Los Angeles—Comedy Ahoy and Bottle Cap Comedy. Matt is also a founding Board member of the MAPS Public Benefit Corporation, and currently works as the Sr. Director of Product Management in Regulatory Solutions at PAREXEL.
BANQUET MENU
Chicken Florentine
Seared breast of chicken in a bed of braised spinach with lemon, onions, and parmesan cheese, served with roast garlic and white wine sauce.
Oven-Seared Three Pepper Salmon Filet
Oven-seared salmon filet with roasted cherry tomatoes, garlic and white wine, served with wild rice pilaf and fresh veggies.
Fire Roasted Eggplant and Portobello Mushroom Napoleon (Vegan)
Layers of tomatoes, roasted peppers, onions, sautéed, local greens, tomato and basil.
All entrees, as well as dessert (flourless chocolate torte), are gluten-free.
Wouldn't you like to see a positive LSD story on the news? To base your decision on information rather than scare tactics and superstition? Perhaps? Wouldn't that be interesting? Just for once?..."Today, a young man on acid realized that all matter is merely energy condensed to a slow vibration—that we are all one consciousness experiencing itself subjectively. There's no such thing as death, life is only a dream, and we're the imagination of ourselves. Here's Tom with the weather."—Comedian Bill Hicks (1961-1994)
Psychedelics have had a significant and positive experience in my life. But more relevant to this show, they are also the source of some of the most hilarious and thought-provoking material that I've had in my entire career.—Comedian Shane Mauss