Back to Interdisciplinary Track

PANEL: Rebranding Psychedelics
Don Lattin, Michael Levine, Bryce Montgomery, Sasha Frost
Moderator: Brad Burge
Saturday, April 22, 2017 • 11:00 AM - 12:00 PM • Skyline Room


How do we effectively communicate psychedelic science in an age of increasingly short sound bites, Twitter hashtags, and "alternative facts"? Experts in psychedelic branding, marketing, journalism, and social media will discuss ways we can effectively engage the media and shape the conversation about psychedelic science and medicine.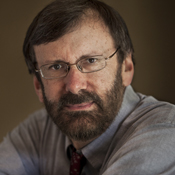 Don Lattin is an award-winning journalist and the author of six books. His new work, Changing Our Minds — Psychedelic Sacraments and the New Psychotherapy, was published this spring and praised by veteran researcher Jim Fadiman as "far and away the best book on psychedelic use and research available today." His other books include The Harvard Psychedelic Club, a national bestseller that won the California Book Award, Silver Medal, for non-fiction. Lattin's feature articles have been published in dozens of magazines and newspapers, including the New York Times and San Francisco Chronicle, where Don worked as a staff writer for twenty years. For more, visit the author's website, donlattin.com.
Michael Levine is Communications Director of the Heffter Research Institute and has spent the last decade in public interest journalism, public policy research, and public agency consulting. Mike is passionate about using data to understand the world and tailoring powerful strategic communications to tell stories and improve outcomes for those in need. Mike has helped school districts and other government agencies throughout California generate funds through voter-approved ballot measures, researched municipal government finance for a Washington, D.C., think tank, and covered congressional and local politics as a newspaper reporter and editor.
Bryce Montgomery studied film production at West Valley College, where he also developed an interest in marketing. Bryce joined MAPS as a Social Media Intern in the summer of 2011, bringing his background in film production and social media to public education about psychedelics. Bryce now serves as Content Manager at Multidisciplinary Association for Psychedelic Studies (MAPS), a position that combines all of his passions; ranging from using the internet to reach people worldwide, to creating visually stimulating media projects.
Sasha Frost is the Content Manager for the Beckley Foundation, where he works on finding effective ways to tell stories about psychedelic science and drug policy reform. Sasha earned his B.A. in English and Hispanic Literature from King's College London, where he developed an interest in consciousness research and the work of Spanish neuroscientist Santiago Ramón y Cajal. This led him to gaining an M.S.c. in Psychology and to the press office of the Seville Science Museum. Sasha is keen to make use of emerging forms of communication to inform the dialogue around drug prohibition and the place of psychedelics in modern society.
Brad Burge serves as Conference Director for Psychedelic Science 2017 and Director of Communications and Marketing for MAPS. He earned his B.A. in Communication and Psychology from Stanford University in 2005 and his M.A. in Communication from the University of California, San Diego in 2009. His graduate work focused on the political, scientific, and cultural changes required to make illicit drugs into legitimate medicines. He has also interned for the Drug Policy Alliance and has a longstanding interest in drug policy reform and activism. He began working with MAPS as an intern in 2009, joining the staff in January 2011. Brad is also a consultant, writer, and editor for organizations and individuals working in psychedelic and medical marijuana research, drug policy, and psychedelic therapy. He believes in the importance of communication for sharing knowledge and building community, and is committed to helping people develop honest and responsible relationships with themselves, each other, and their pharmacological tools.