Back to Interdisciplinary Track
PANEL: Injustice, Intersectional Trauma, and Psychedelics
Monnica T. Williams, Ph.D., A.B.P.P., Jae Sevelius, Ph.D., Paula Graciela Kahn, LisaNa M Macias Red Bear
Moderator: Ismail Ali, J.D.
Saturday, April 22, 2017 • 9:30 AM - 10:30 PM • Skyline Room
Trauma is caused by feeling profoundly unsafe – physically, emotionally, or spiritually – and is often the root of mental illness. Despite the misperception that PTSD is most commonly caused by a single event, for many people, simply existing in a society that marginalizes their identities is inherently and perpetually traumatic. Violence, poverty, and discrimination can all contribute to traumatic experience at both individual and collective levels. These ongoing traumatic experiences – enhanced and compounded in people who exist at the intersection of multiple marginalized identities – are often under-diagnosed and thus under-treated. MAPS' MDMA-assisted psychotherapy research, and research with other psychedelic-assisted therapy, shows us the vast potential for psychedelics to heal trauma and help people approach wholeness. But how does that healing potential stand up to systemic oppression? This panel seeks to explore if – and how – psychedelics can contribute to the healing the trauma that stems from injustice and hopefully, ultimately, contribute to stopping the cycles of trauma, injustice, and oppression in the first place.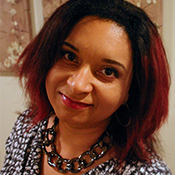 Monnica T. Williams, Ph.D., A.B.P.P., is a board-certified clinical psychologist and Associate Professor in the Department of Psychological Sciences at the University of Connecticut, with a joint appointment in Psychiatry. Her work focuses on ethnic minority mental health and psychopathology research. She completed her undergraduate studies at MIT and UCLA and received her doctoral degree from the University of Virginia. She was an Assistant Professor at the University of Pennsylvania for four years, followed by five years at the University of Louisville, where she served as Director of the Center for Mental Health Disparities. Dr. Williams has published over 80 scientific articles, primarily on OCD, trauma, and cultural issues. She gives also diversity trainings nationally for clinical psychology programs, conferences, and organizations. She serves on the scientific advisory board of the International OCD Foundation and is currently an associate editor of The Behavior Therapist. Her work has been featured in several major media outlets, including NPR and the New York Times.
Jae Sevelius, Ph.D., is an Associate Professor in the Department of Medicine at the University of California, San Francisco (UCSF) and a licensed clinical psychologist. Dr. Sevelius leads several research projects at the UCSF Center of Excellence for Transgender Health focused on leveraging data to develop culturally relevant, trauma-informed, and transgender–specific programs and interventions to promote holistic health and wellness among transgender people, with an emphasis on serving transgender women of color and those affected by HIV. Dr. Sevelius also holds a Certificate in Psychedelic Therapies and Research from the California Institute of Integral Studies.
Paula Graciela Kahn is a Jewtina (Jewish Latina) cultural worker and social justice leader. Driven by her ancestors who have both died from and survived genocide, her work focuses on issues of war, crimes against humanity, the arms trade, impunity, divestment, accountability, disarmament, decolonization, and healing. She was trained in grassroots organizing at age fifteen by one of the founders of the Black Lives Matter Movement. She was active in the 2011 Occupy movement and organized with other student leaders at UC Berkeley during her undergraduate studies. Paula's undergraduate thesis articulated for-profit immigrant detention as the legacy of settler colonialism. She lived in a Berkeley student housing cooperative called Casa Zimbabwe, where she innovated and implemented consent and anti-oppression education. This curriculum is now mandatory in other Berkeley Student Cooperatives and has been introduced to UC Berkeley fraternities and sororities. At Casa Zimbabwe, a house of 124 occupants, she facilitated weekly councils and mediated conflict. Paula works at CODEPINK. She is one of the producers of The People's Tribunal on the Iraq War. She also operates a hotline for CIVIC, connecting people confined in immigrant detention to their loved ones at no cost. Her dreams include making music, learning Arabic, Hebrew, and becoming a therapist in PTSD- visual art, sound, somatic, and psychedelic therapy. She also dreams of organizing creative transformational spaces for survivors of war, poverty, police brutality, forced migration, and those who struggle with mental health. She began her journey exploring enhanced states of consciousness at age fourteen. Her social justice work has been guided by the spiritual/transcendental/awakening/memory-inducing/supernatural qualities of these experiences.
LisaNa M Macias Red Bear is deeply rooted in the oral history and family values of her indigenous ancestors of Aztlan, Xicana, Apache-Nde of the Cimarron Mountains and Mexica of Tepehuán Mexico. LisaNa is currently completing her doctorate and was awarded the Graduate Studies International merit-based scholarship from the University of Waikato, New Zealand. She is part of the Maori and Indigenous graduate studies consortium and has the privilege of working with Linda T Smith as her doctoral supervisor. LisaNa's doctoral thesis is titled Indigenous Healing Reclamation Art Methodology: Reclaiming Sacred in the 21st Century. "My interdisciplinary work is rooted in intergenerational oral history that provides storytelling and sacred iconography as evidence to a historical precedence of using creative therapeutic interventions in holistic healing practices rooted in the natural world and culture of diverse indigenous peoples worldwide." LisaNa is a credentialed Native American Behavioral Health Specialist and Mental Health Professional. She is an internationally awarded artist, Arts and Humanities Scholar with a Master of Fine Art Degree from the University of Colorado Boulder. LisaNa is a consultant, speaker and certified educator whose art and health trainings have been well received both nationally and internationally.
Ismail Ali earned his J.D. at the University of California, Berkeley School of Law in 2016, after receiving his Bachelor's in Philosophy from California State University, Fresno, in 2012. As a law student, among leading and participating in other extracurricular activities which focused primarily on human rights, civil liberties, and racial justice, he also worked for the ACLU of Northern California's Criminal Justice and Drug Policy Project. In addition, Ismail served as co-lead of Berkeley Law's chapter of Students for Sensible Drug Policy, where he coordinated events that helped educate the law school community about entheogens, challenge the stigma associated with psychedelic drug use, and critique the racial dynamics of the emerging cannabis industry in California. To support his work at MAPS, Ismail received Berkeley Law's Public Interest Fellowship, a fellowship which provides funding for qualified Berkeley Law graduates who pursue legal work in the public interest. Ismail believes that psychedelic consciousness is a crucial piece of challenging oppression in all of its forms, and that legal access to psychedelics is an essential part of a progressive drug policy paradigm. He hopes to help develop and advocate for just, equitable, and creative alternatives to the failed war on drugs.