Back to Clinical Research Track
Psychedelic-Assisted Treatment of Alcohol Use Disorder: A Clinical Perspective
Michael P. Bogenschutz, M.D.
Sunday, April 23, 2017 • 3:00 PM - 3:30 PM • East Hall
Continuing Education (CE)
•
Continuing Medical Education (CME)
• 1 Credit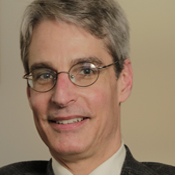 After a hiatus of some 40 years, clinical research has resumed on the use of classic hallucinogens in the treatment of addiction. We have completed a small open-label study of psilocybin-assisted treatment of alcohol use disorder, and are currently conducting a much larger randomized trial. Although outcome data cannot be analyzed until the study is complete, descriptive case studies provide a useful window into the therapeutic process of psychedelic-assisted treatment of addiction. In this presentation, cases of several participants in the double-blind trial will be presented to illustrate some of the range of possible experiences and apparent persisting effects. Although it is difficult to generalize from this early experience, several qualitative conclusions can be drawn. 1) Although participants find it difficult to describe much of their psilocybin experience, pivotal moments are extremely vivid and memorable. 2) The experiences show extraordinary variability. 3) Experiences tend to have content that is personally meaningful, and sometimes seem to provide exactly what is needed. 4) Experiences often seem much larger than the clinical problem that is being addressed (alcohol use disorder). 5) Results can include a marked change in perception of self and quality of consciousness as well as the relationship to alcohol and actual drinking behavior. 6) The experience of forgiveness, self-compassion, and love is at least as salient as classical mystical experience in some cases. 7) Feelings of increased "spaciousness" or mindfulness seem to be common following the sessions. 8) Many different types of people seem to benefit. 9) Some people appear to benefit much more than others.
Michael Bogenschutz, M.D., is Research Professor of Psychiatry at NYU Langone Medical Center. Prior to joining the faculty of NYU in June 2015, he served as Professor of Psychiatry and Psychology, Vice-Chair and Division Director for Addiction Psychiatry, and Vice Chair for Clinical Research in the Department of Psychiatry at the University of New Mexico Health Sciences Center. For 10 years he was Principal Investigator of the Southwest Node of the National Institute on Drug Abuse Clinical Trials Network. He founded and was formerly director of the addiction psychiatry fellowship program at UNM, and has extensive experience in mentoring junior investigators. Dr. Bogenschutz's research interests focus on development of novel combinations of pharmacologic and psychosocial therapies to improve outcomes in patients with alcohol and other drug addictions, the integration of addictions treatment into medical settings, and the treatment of co-occurring psychiatric and addictive disorders. He is particularly focused on the development of psychedelic medicines for the treatment of addictions and other psychiatric and behavioral conditions. He is currently conducting a phase II randomized double-blind controlled trial of psilocybin-assisted treatment of alcohol use disorder.
---
Continuing Medical Education (CME) is available for physicians. This activity has been planned and implemented in accordance with the accreditation requirements and policies of the Institute for Medical Quality/California Medical Association (IMQ/CMA) through the joint providership of CME Consultants and the Multidisciplinary Association for Psychedelic Studies (MAPS). CME Consultants is accredited by the IMQ/CMA to provide continuing medical education for physicians.
This activity is geared towards Psychiatrists and Primary Care Physicians.
DESIRED OUTCOMES: 1) Inform patients about new research into the risks and clinical effectiveness of psilocybin treatment for alcoholism 2) Refer patients to clinical trials 3) Develop strategies for conducting their own clinical research on psilocybin as well as other drug-assisted therapies for addiction, including alcoholism 4) Evaluate research on psilocybin-assisted treatments as new literature becomes available
*This activity will encompass the following desirable physician attributes: Patient Care & Procedural Skills, Medical Knowledge, Professionalism, Interpersonal & Communication Skills, Practice-Based Learning & Improvement, and Systems-Based Practice.