Back to Clinical Research Track

Patient Reports of Increased Connection to Self, Others, and World After Psilocybin for Treatment-Resistant Depression
Rosalind Watts, DClinPsy
Sunday, April 23, 2017 • 5:30 PM - 6:00 PM • East Hall
Continuing Education (CE)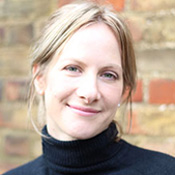 Twenty patients enrolled in an open-label trial of psilocybin (10mg and 25mg) for treatment-resistant depression participated in a semi-structured interview at 6-month follow-up. Thematic analysis was used to identify patients' experiences of the treatment and how it compared with previous treatments. At follow-up, six patients identified as still being in remission, 11 described a temporary remission of symptoms for 6-12 weeks, and three reported no drug effects at all and no discernible changes in their depression. The main psychological change process identified was change from disconnection (from self, others and world) to connection, and this sense of connection lasted after symptoms of depression returned. Patients also reported that previous treatments for depression (medications and some short-term talking therapies) had reinforced their sense of disconnection. These results suggest that psilocybin treatment for depression may work via paradigmatically novel means, antithetical to antidepressant medications and some short-term talking therapies, and possibly at a more fundamental level than symptom reduction. If a sense of disconnection underlies depression and other psychiatric presentations, and if this is what psilocybin is targeting, it may be important to measure 'connection to self, others and world ' in psychedelic research.
Rosalind Watts, DClinPsy , completed her clinical psychology training in London, and after six years of practicing psychotherapy she joined the Imperial College Psilocybin for Depression Study as a therapist 'guide'. Ros believes that psychedelic treatments can have an important role in changing the way we conceptualise and treat mental health difficulties. Her research includes qualitative analysis of the therapeutic impact of psilocybin and LSD, which has informed her interest in 'connection to self, others, and world' as a mechanism of change. She is currently working alongside Dr. Robin Carhart-Harris, Professor David Nutt and Dr. David Erritzoe planning the upcoming Imperial psilocybin for depression trial.