Back to Clinical Research Track
MDMA-Assisted Psychotherapy for Anxiety in Life-Threatening Illness
Phil Wolfson M.D. and Julane Andries L.M.F.T.
Saturday, April 22, 2017 • 4:30 PM - 5:00 PM • East Hall
Continuing Education (CE)
•
Continuing Medical Education (CME)
• 0.5 Credits
The trauma of life-threatening illness and the potentiality of recurrence, relapse, and death can often create a PTSD-like syndrome, one which may be subtle or intensely provoking of despair and anxiety. As our Phase 2 study moves to its completion with 18 participants, we are elated by the growth and claims on new life that has characterized our experience with MDMA-assisted psychotherapy with our subjects, and by the implications our work has for impactful, deep work with this ever-enlarging population of those who have survived terrible illnesses. In this presentation, we present an engaged view of the impact of illness, treatment, chronicity, and threat on those who have suffered and their families. In psychotherapy for anxiety associated with life-threatening illness, MDMA may act as an "empathogen," reducing amygdala activity and enabling the handling of trauma and negative emotions as well as engendering greater access to "Self." Attendees will learn about this promising new modality, as well as its application, possible effects, and outcomes.
Phil Wolfson, M.D., is Principal Investigator for a Phase 2, FDA approved 18-person study of MDMA Assisted Psychotherapy for individuals with significant anxiety due to life threatening illnesses. His clinical practice with ketamine has informed his leadership role in the development of Ketamine Assisted Psychotherapy. Phil's book The Ketamine Papers has been published by MAPS and is the seminal work in the burgeoning ketamine arena. Phil is a sixties activist, psychiatrist/psychotherapist, writer, practicing Buddhist and psychonaut who has lived in the Bay Area for 38 years. He is the author of Noe – A Father/Son Song of Love, Life, Illness and Death (2011, North Atlantic Books). In the 1980s, he participated in clinical research with MDMA (Ecstasy). He has been awarded five patents for unique herbal medicines. He is a journalist and author of numerous articles on politics, transformation, psychedelics, consciousness and spirit, and was a founding member of the Heffter Research Institute. Phil has taught in the graduate psychology programs at JFK University, CIIS and the UCSF School of Medicine Department of Psychiatry.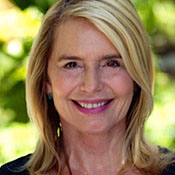 Julane Andries, L.M.F.T., is a practicing psychotherapist in Marin County, CA. She has lived in San Anselmo since 1988, along with her family. She worked in acute care medicine before becoming a marriage family therapist. She is the principle co-therapist for the MAPS sponsored, MDMA assisted psychotherapy study for individuals suffering from anxiety with life-threatening illness. They recently enrolled the 18th study participant.
Julane's work with Ketamine-assisted psychotherapy is unique and is creative to the psychotherapy process using this medicine. She and her partner , Phil Wolfson MD, work with treatment resistant depression and PTSD. They have created a therapy using the relaxed state that ketamine induces to provide relief of depressive symptoms, insight into individual processing of core issues and transformation. Julane has a passionate interest in understanding trauma, its impact on the mind and body, and in stimulating the healing process.