CONTINUING EDUCATION (CE)
Continuing Education (CE) units will be available for psychologists, social workers, MFTs, and nurses. At Psychedelic Science 2017, 76 conference presentations and 8 workshops are eligible for CE. CE is available for $50, payable online or at the event. All CE forms will be available at the event. Sessions eligible for CE units are listed on the 3-Day Conference page and marked CE.
Continuing Education units for psychologists are provided by The Spiritual Competency Resource Center (SCRC) which is co-sponsoring this program and is approved by the American Psychological Association to sponsor continuing education for psychologists. SCRC maintains responsibility for the program and its content. SCRC is a California Board of Registered Nursing Provider (BRN) and a Board of Behavioral Sciences Provider (BBS).
CONTINUING MEDICAL EDUCATION (CME)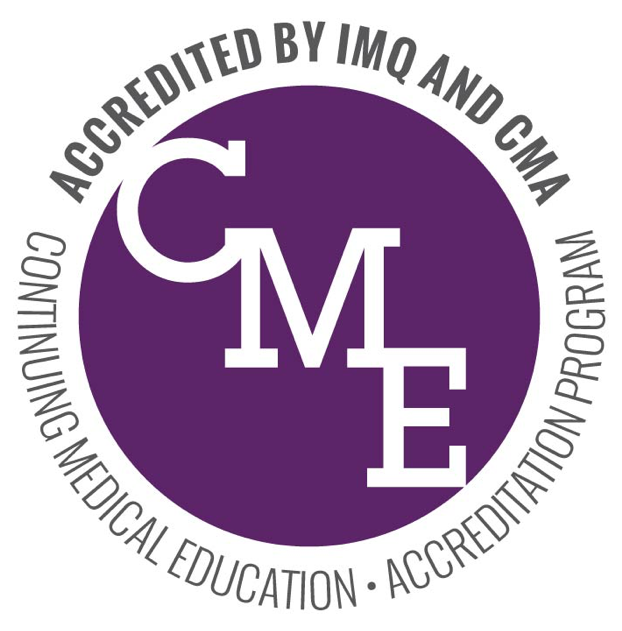 Continuing Medical Education (CME) is available for physicians. This activity has been planned and implemented in accordance with the accreditation requirements and policies of the Institute for Medical Quality/California Medical Association (IMQ/CMA) through the joint providership of CME Consultants and the Multidisciplinary Association for Psychedelic Studies (MAPS). CME Consultants is accredited by the IMQ/CMA to provide continuing medical education for physicians.
CME Consultants designates this live activity for a maximum of 9.0 AMA PRA Category 1 Credits™. Physicians should claim only the credit commensurate with the extent of their participation in the activity. CME is available for $150, payable online or at the event.
Sessions eligible for CME are listed below and marked CME on the 3-Day Conference page.
---
April 21, 2017
11:00AM – 12:00PM
1.0 Credit

This activity is geared towards Psychiatrists and Primary Care Physicians.

Implications of Psychedelic Research for Psychiatry, Psychology, and Psychotherapy
Stanislav Grof, M.D., Ph.D. – Professor of Psychology, California Institute of Integral Studies (CIIS; Founding President of the International Transpersonal Association (ITA)

DESIRED OUTCOMES: 1) Diagnose and work with patients who are experiencing or have experienced non-ordinary states of consciousness 2) Communicate more effectively with patients who have issues concerning spirituality and religion 3) Advise patients on the long-term effects and consequences of the use of psychedelics for therapeutic and spiritual purposes based on published evidence-based literature
*This activity will encompass the following desirable physician attributes: Patient Care & Procedural Skills, Medical Knowledge, Professionalism, Interpersonal & Communication Skills, and Practice-Based Learning & Improvement.

---

April 21, 2017
12:00PM – 12:30PM
0.5 Credit

This activity is geared towards Psychiatrists and Primary Care Physicians.

Rapid Antidepressant Effects of Ayahuasca in Treatment-Resistant Depression
Draulio Barros de Araujo, Ph.D. – Professor of Neuroimaging, The Brain Institute, Federal University of Rio Grande de Norte (UFRN), Natal, Brazil

DESIRED OUTCOMES: 1) Counsel patients who use ayahuasca in religious and therapeutic settings with increased cultural competency and sensitivity 2) Advise patients on the long-term effects and consequences of ayahuasca use based on published evidence-based literature 3) Advise patients on the acute neurological effects and potential therapeutic applications of ayahuasca based on current and ongoing empirical research
*This activity will encompass the following desirable physician attributes: Patient Care & Procedural Skills, Medical Knowledge, Professionalism, Interpersonal & Communication Skills, and Practice-Based Learning & Improvement.

---

April 21, 2017
4:30PM – 5:30PM
1.0 Credit

This activity is geared towards Psychiatrists and Primary Care Physicians.

New Findings from Ayahuasca Research
Jordi Riba, Ph.D. – Institute for Biomedical Research, Hospital de Sant Pau, Barcelona

DESIRED OUTCOMES: 1) Counsel patients who use ayahuasca in religious and therapeutic settings with increased cultural competency and sensitivity 2) Advise patients on the long-term effects and consequences of ayahuasca use based on published evidence-based literature 3) Advise patients on the acute neurological effects and potential therapeutic applications of ayahuasca based on current and ongoing empirical research
*This activity will encompass the following desirable physician attributes: Patient Care & Procedural Skills, Medical Knowledge, Professionalism, Interpersonal & Communication Skills, and Practice-Based Learning & Improvement.

---

April 22, 2017
9:00AM – 9:30AM
0.5 Credit

This activity is geared towards Psychiatrists and Primary Care Physicians.

Psychedelic Neuroscience
David Nichols, Ph.D. – Adjunct Professor of Chemical Biology and Medicinal Chemistry, University of North Carolina at Chapel Hill; Founding President of the Heffter Research Institute

DESIRED OUTCOMES: 1) Inform patients about new research into the pharmacological risks and effects of psychedelic compounds 2) Refer patients to clinical trials 3) Develop strategies for conducting their own pharmacological and neuroscientific research on psychedelics 4) Evaluate research on psychedelic-assisted treatments as new literature becomes available
*This activity will encompass the following desirable physician attributes: Patient Care & Procedural Skills, Medical Knowledge, Professionalism, Interpersonal & Communication Skills, Practice-Based Learning & Improvement, and Systems-Based Practice.

---

April 22, 2017
4:30PM – 5:00PM
0.5 Credit

This activity is geared towards Psychiatrists and Primary Care Physicians.

MDMA-Assisted Psychotherapy for Anxiety in Life-Threatening Illness
Philip Wolfson, M.D. – Private practice psychiatry and psychotherapy, San Anselmo, CA
Julane Andries, L.M.F.T. – Private practice psychotherapy, Center for Transformational Psychology, San Anselmo, CA

DESIRED OUTCOMES: 1) Inform their patients about research into treatments for anxiety and other emotional disorders, including depression and PTSD associated with life-threatening illnesses 2) Develop strategies for conducting their own research working with patients diagnosed with life-threatening illnesses 3) Evaluate research on anxiety treatments and other emotional and relational issues as new literature becomes available 4) Apply aspects of the therapeutic methods developed in MDMA-assisted psychotherapy research to other treatment methods
*This activity will encompass the following desirable physician attributes: Patient Care & Procedural Skills, Medical Knowledge, Professionalism, Interpersonal & Communication Skills, and Practice-Based Learning & Improvement.

---

April 22, 2017
11:30AM – 12:30PM
1.0 Credit

This activity is geared towards Psychiatrists and Primary Care Physicians.

MDMA-Assisted Therapy for Social Anxiety in Autistic Adults: Lessons from Phase 2 Clinical Research
Charles Grob, M.D. – Professor, Departments of Psychiatry & Biobehavioral Sciences and Pediatrics; Director, Division of Child and Adolescent Psychiatry ; Harbor-UCLA Medical Center, Los Angeles Biomedical Research Institute
Alicia Danforth, Ph.D. – Harbor-UCLA Medical Center, Los Angeles Biomedical Research Institute

DESIRED OUTCOMES: 1) Inform their autistic patients about research into treatments for social anxiety 2) Develop strategies for conducting their own research working with autistic patients 3) Evaluate research on social anxiety treatments as new literature becomes available 4) Develop strategies for treating autistic adults, an underserved population 5) Apply aspects of the therapeutic methods developed in MDMA-assisted therapy research to other treatment methods
*This activity will encompass the following desirable physician attributes: Patient Care & Procedural Skills, Medical Knowledge, Professionalism, Interpersonal & Communication Skills, and Practice-Based Learning & Improvement.

---

April 22, 2017
3:00PM – 4:00PM
1.0 Credit

This activity is geared towards Psychiatrists and Primary Care Physicians.

MDMA-Assisted Psychotherapy for PTSD: Lessons from Phase 2 Clinical Trials
Michael Mithoefer, M.D. – Assistant Clinical Professor of Psychiatry, Medical University of South Carolina, Charleston, SC
Annie Mithoefer, B.S.N. – Private Practice of Psychiatric Nursing and Clinical Research

DESIRED OUTCOMES: 1) Inform their patients about research into treatments for treatment-resistant PTSD 2) Develop strategies for conducting their own research into this experimental method 3) Evaluate research on PTSD treatments as new literature becomes available 4) Develop strategies for treating combat veterans with PTSD, an underserved population 5) Apply aspects of the therapeutic methods developed in MDMA-assisted psychotherapy research to other methods of therapy
*This activity will encompass the following desirable physician attributes: Patient Care & Procedural Skills, Medical Knowledge, Professionalism, Interpersonal & Communication Skills, and Practice-Based Learning & Improvement.

---

April 23, 2017
11:00AM – 12:00PM
1.0 Credit

This activity is geared towards Psychiatrists and Primary Care Physicians.

Johns Hopkins Psilocybin Research Project: Studies of Mystical Experience, Adverse Effects, and Meditation in Healthy Volunteers, and Palliative Effects in Cancer Patients
Roland Griffiths, Ph.D. – Professor, Departments of Psychiatry & Neuroscience; Johns Hopkins University School of Medicine

DESIRED OUTCOMES: 1) Inform patients about new research into the risks and clinical effectiveness of psilocybin as a treatment for anxiety associated with advanced-stage illness 2) Refer patients to clinical trials 3) Develop strategies for conducting their own clinical research on psychedelics 4) Evaluate research on psilocybin-assisted treatments as new literature becomes available
*This activity will encompass the following desirable physician attributes: Patient Care & Procedural Skills, Medical Knowledge, Professionalism, Interpersonal & Communication Skills, Practice-Based Learning & Improvement, and Systems-Based Practice.

---

April 23, 2017
2:00PM – 3:00PM
1.0 Credit

This activity is geared towards Psychiatrists and Primary Care Physicians.

Psychedelics as Behavior Change Agents: Addiction Recovery and Beyond
Matthew Johnson, Ph.D. – Associate Professor of Psychiatry and Behavioral Sciences, Behavioral Pharmacology Research Unit, Johns Hopkins University School of Medicine

DESIRED OUTCOMES: 1) Inform patients about new research into the risks and clinical effectiveness of psilocybin-assisted cognitive behavioral therapy (CBT) for smoking cessation 2) Refer patients to clinical trials 3) Develop strategies for conducting their own clinical research on psilocybin as well as other medication-assisted therapies for addiction 4) Evaluate research on psilocybin-assisted treatments as new literature becomes available
*This activity will encompass the following desirable physician attributes: Patient Care & Procedural Skills, Medical Knowledge, Professionalism, Interpersonal & Communication Skills, Practice-Based Learning & Improvement, and Systems-Based Practice.

---

April 23, 2017
3:00PM – 3:30PM
0.5 Credit

This activity is geared towards Psychiatrists and Primary Care Physicians.

Psychedelic (Psilocybin)-Assisted Treatment of Alcohol Use Disorder: A Clinical Perspective
Michael Bogenschutz, M.D. – Professor, Department of Psychiatry, New York University Langone Medical Center

DESIRED OUTCOMES: 1) Inform patients about new research into the risks and clinical effectiveness of psilocybin treatment for alcoholism 2) Refer patients to clinical trials 3) Develop strategies for conducting their own clinical research on psilocybin as well as other drug-assisted therapies for addiction, including alcoholism 4) Evaluate research on psilocybin-assisted treatments as new literature becomes available
*This activity will encompass the following desirable physician attributes: Patient Care & Procedural Skills, Medical Knowledge, Professionalism, Interpersonal & Communication Skills, Practice-Based Learning & Improvement, and Systems-Based Practice.

---

April 23, 2017
4:30PM – 5:30PM
1.0 Credit

This activity is geared towards Psychiatrists and Primary Care Physicians.

Psilocybin for Cancer-Related Anxiety and Depression: NYU Phase 2 Randomized Controlled Trial and Proposed Mechanisms
Stephen Ross, M.D. – Associate Professor of Psychiatry and Child and Adolescent Psychiatry, New York University School of Medicine; Associate Professor of Oral and Maxillofacial Pathology, Radiology, and Medicine, New York University College of Dentistry
Gabby Agin-Liebes, Ph.D.(c) – Completing training in Clinical Psychology at Palo Alto University; Researcher, Early Intervention Clinic for trauma treatment at Palo Alto University

DESIRED OUTCOMES: 1) Inform patients about new research into the risks and clinical effectiveness of psilocybin as a treatment for anxiety and depression associated with life-threatening illnesses 2) Refer patients to clinical trials 3) Develop strategies for conducting their own clinical research on psilocybin and other psychedelic compounds 4) Evaluate research on psilocybin-assisted treatments as new literature becomes available
*This activity will encompass the following desirable physician attributes: Patient Care & Procedural Skills, Medical Knowledge, Professionalism, Interpersonal & Communication Skills, Practice-Based Learning & Improvement, and Systems-Based Practice.

---
*The presentational methods for these live activities will be Lecture with a Q&A period to follow.*
~In accordance with the Americans with Disabilities Act (ADA), please contact MAPS at This email address is being protected from spambots. You need JavaScript enabled to view it. or (831) 429-6362 should you require special assistance.~